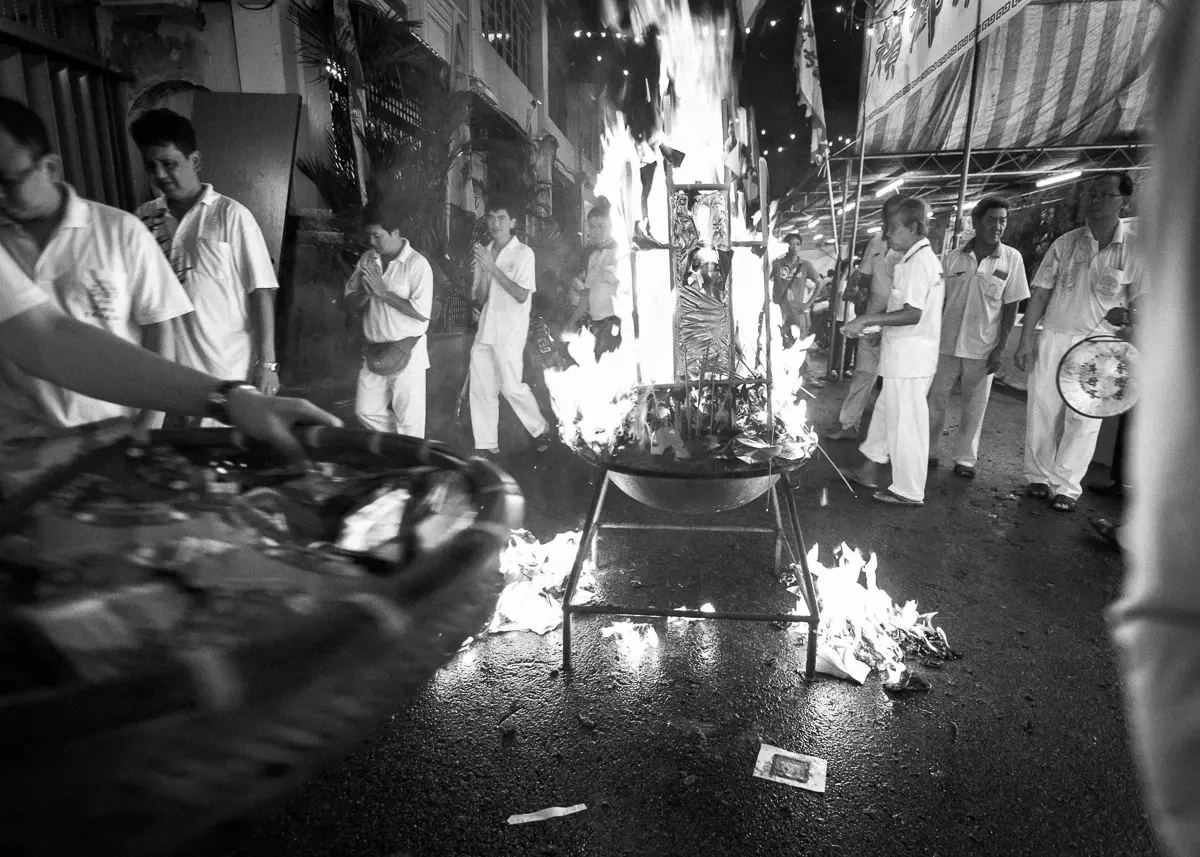 Looking for a map to the exhibit?
Thanks to our generous sponsors – Kun Kee, Tow Boh Keong, and Georgetown Festival 2013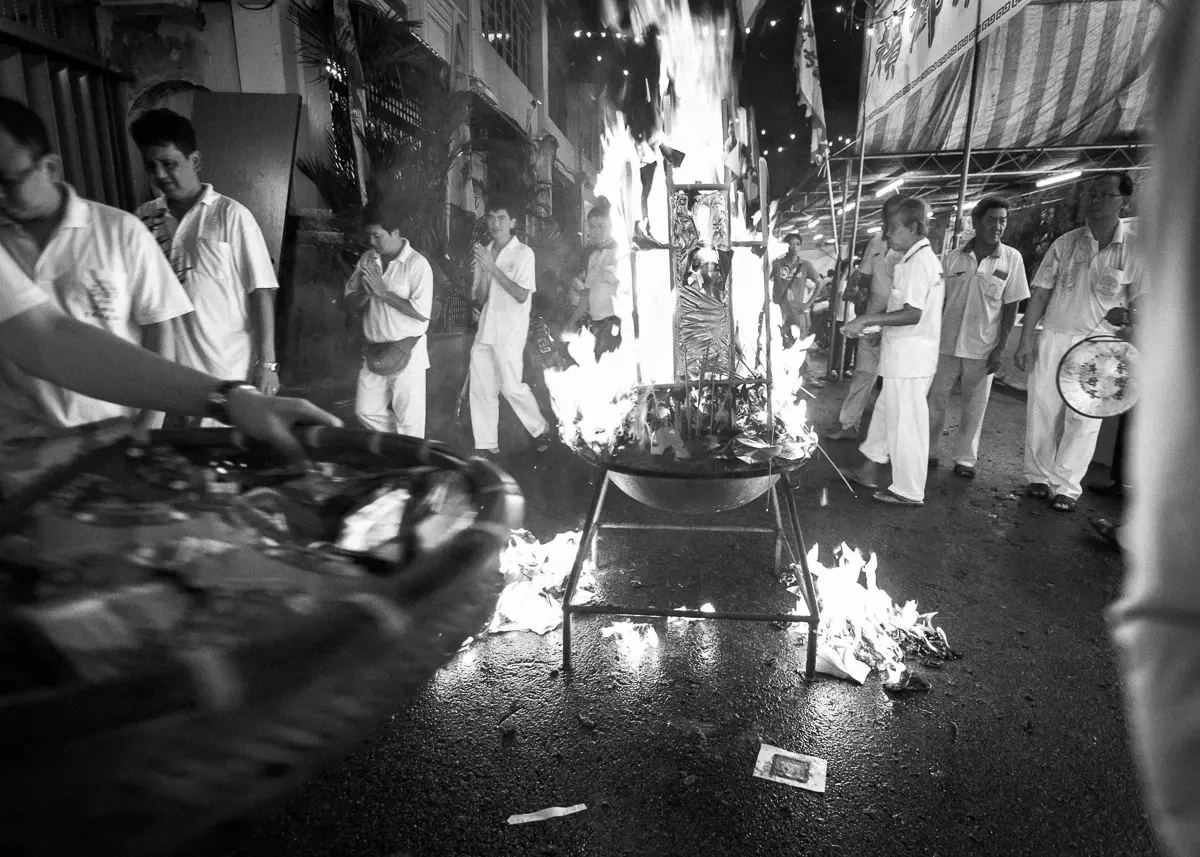 Welcome to Worshipping the Sky Gods, an exhibit of photographs by yours truly, Cheryl J Hoffmann.
The photos will be up along Jalan Cheong Fatt Tze from June 15 to July 15 during Georgetown Festival 2013.
The installation reflects a combination of my interests in the manifestations of belief, the spatial organization of religious activity and the preservation of intangible cultural heritage.  These images convey the transformation of everyday space into devotional arena, and the power of faith that inspires community.
The people who live and work and pray along this street are very proud of their heritage.  Please say hello to them.  It is their traditions  that the mandate of the UNESCO World Heritage Site is designed to protect.
The photos are located all along the street.  You will walk by two Taoist temples, Tow Boh Keong at #7-9 and Tiong Sim Thnuah at #2, and several shophouses where Chinese families work and live.  There are also some larger businesses including Kun Kee Food Industries.  That lovely smell is roasting coffee!  I would like to thank Dato Seri Choot Ewe Seng for generously sponsoring this exhibit through Kun Kee Food Industries.  Dato Choot was born on Jalan Cheong Fatt Tze and the family coffee business "Salute Brand" has been operating here for 60 years.  Find out more about Kun Kee and Salute Brand.
The Nine Emperor Gods festival takes place over nine days during the Ninth Lunar month of the Chinese calendar.  In 2013, it starts on October 4th.  I have been blogging about this Taoist festival for three years.  If you want to read about some of the basics of the festival, there are a lot of posts here:   http://cheryljhoffmann.com/category/9emperor/ and the early ones are an especially good introduction for newcomers.  There are posts from Ampang, Georgetown, Butterworth and Johor, and a few other places in between.  To see the photos of Hong Kong St Tow Boh Keong in 2011, you can start here and browse a little.
You can leave comments on any page or send me an email.
I hope you enjoy the exhibit.  Cheryl